Pre-Requisite: POIs should be created on the Route/Account.
See: Importing Points of Interest(POI) from RideWithGPS and Adding Points Of Interest (POI) on the Dashboard
Once you tap on a POI, you will see a purple rider icon.

Once you click on the purple rider icon, a purple-colored route navigating you to that particular POI.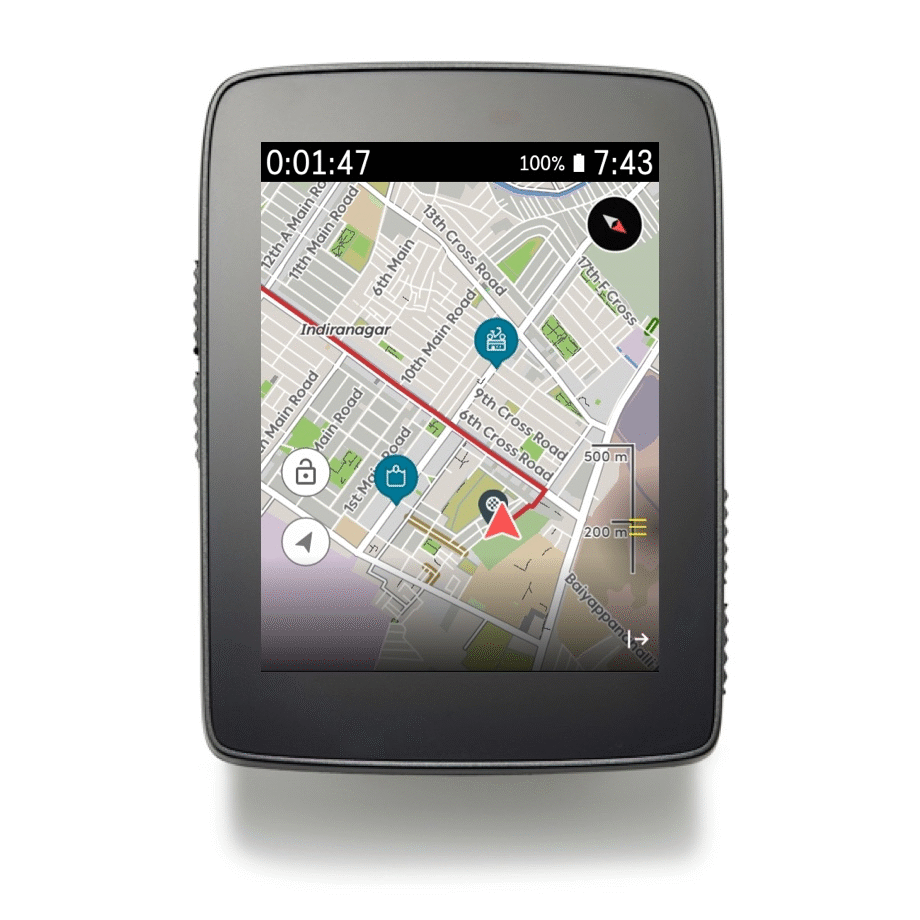 Notes:
The purple route will be based on the existing route's cycling type.

The design allows for the user to cancel the main route while navigating to a POI.

Users will be routed back to the most optimal point on their normal route when they complete or cancel their POI journey.