You will be able to receive notifications on your Karoo 2 from your Android Smartphone when you are in-ride. This is just a display notification and you cannot respond to texts or attend calls on Karoo 2.

Here are the steps to enable Notifications from your Android Smartphone:
On your Android Phone, install the "Karoo Companion" app.

Enable Notification access for this app on your phone.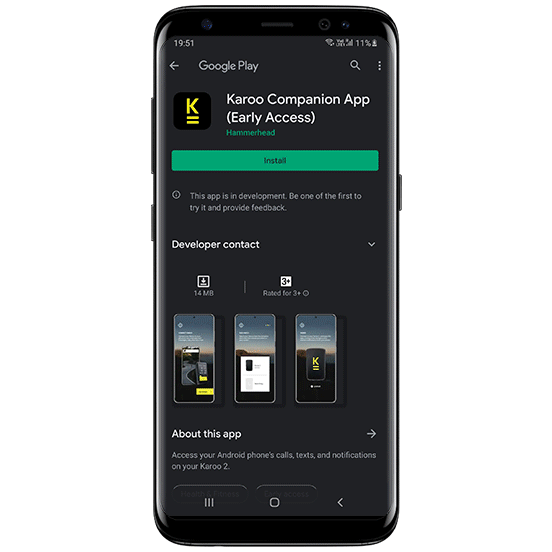 On the Karoo 2, open the "Settings" app.

Scroll down and select "Phone Pairing".
Toggle it ON.

On the Android Phone App, search for the Karoo 2.


Once you see the device, pair with it.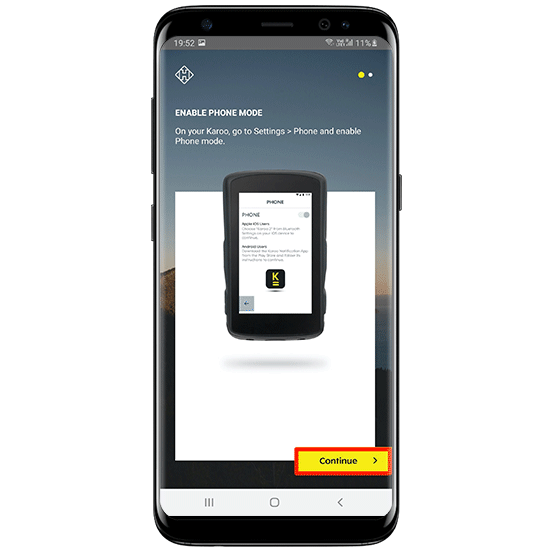 You will see Notification options on your Karoo 2.

Karoo 2 will now display the phone name (if one has been set on the phone)

Toggle on the types of notifications as per your preference.
Text notification can be swiped up to reveal the full message.


This is how a Call notification looks like.


Note: The Karoo 2 has to stay connected to the Smartphone and
the Companion App has to be running to receive notifications on the Karoo 2.
Also, ensure the Battery optimization is turned off on your phone for the companion app