The following chart will help you if you would like to manually change the wheel circumference for your Bike when using a Speed Sensor: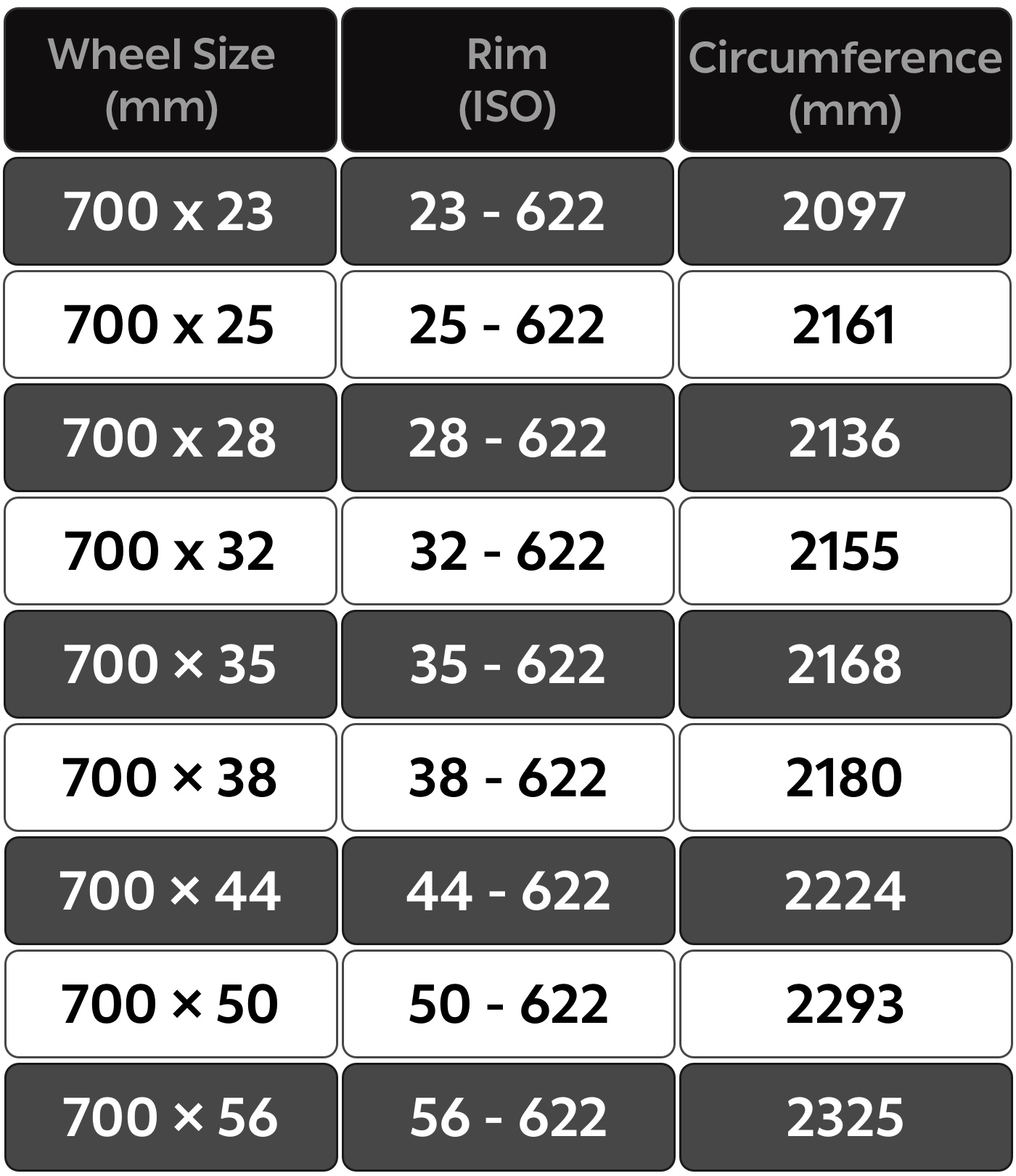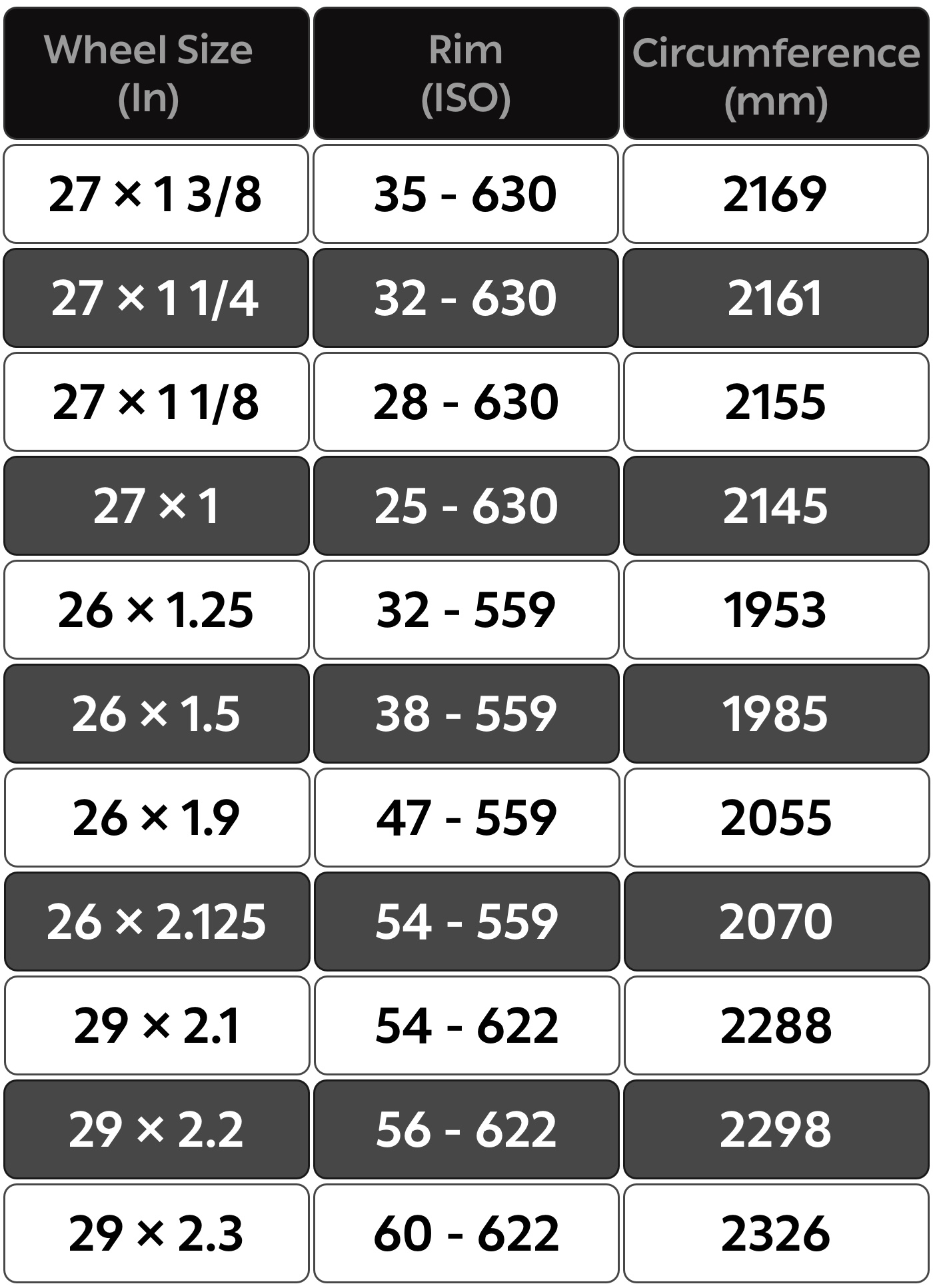 *The ISO for most tires is found on the sidewall along with the diameter and tire width. This number can make it easier to find your size on the chart.
**Please note this table is only a guideline and by no means complete or 100% accurate as wheel circumference can vary due to tire pressure, tread selection, tire thickness, rider weight, rim width, and load.