The following chart will give a better understanding of the way Roads and Paths are displayed on the Maps available on your Karoo and Karoo 2.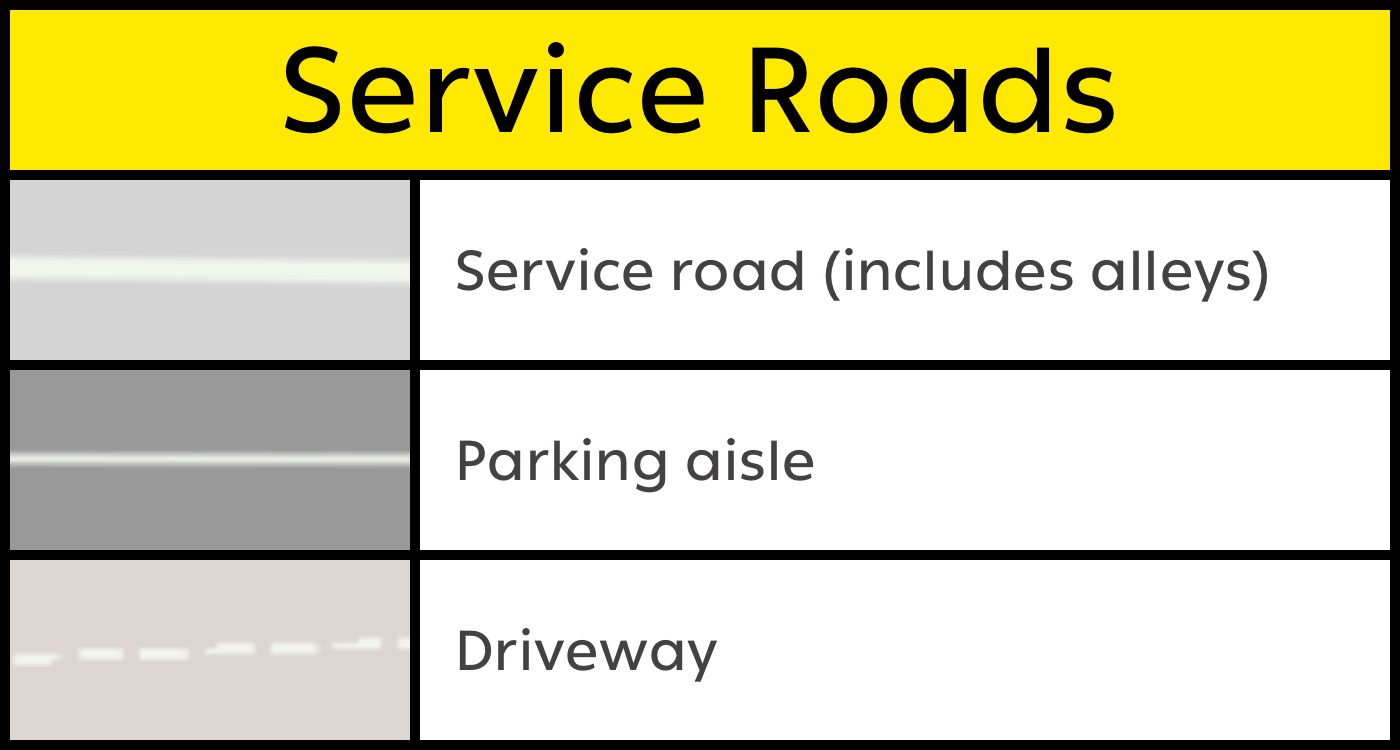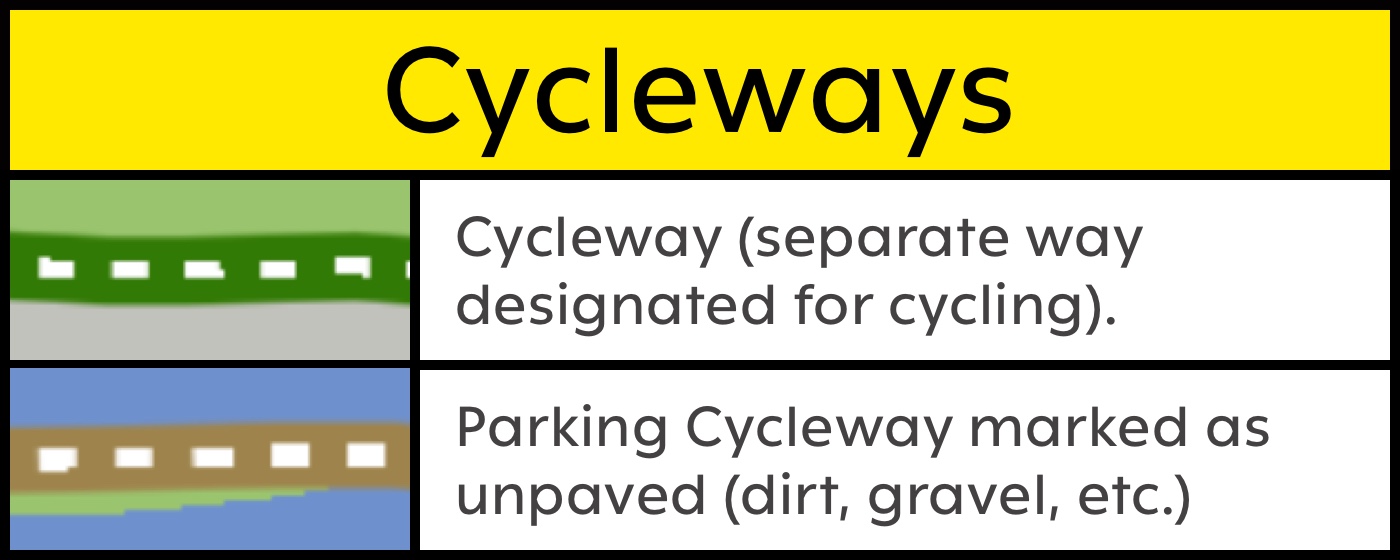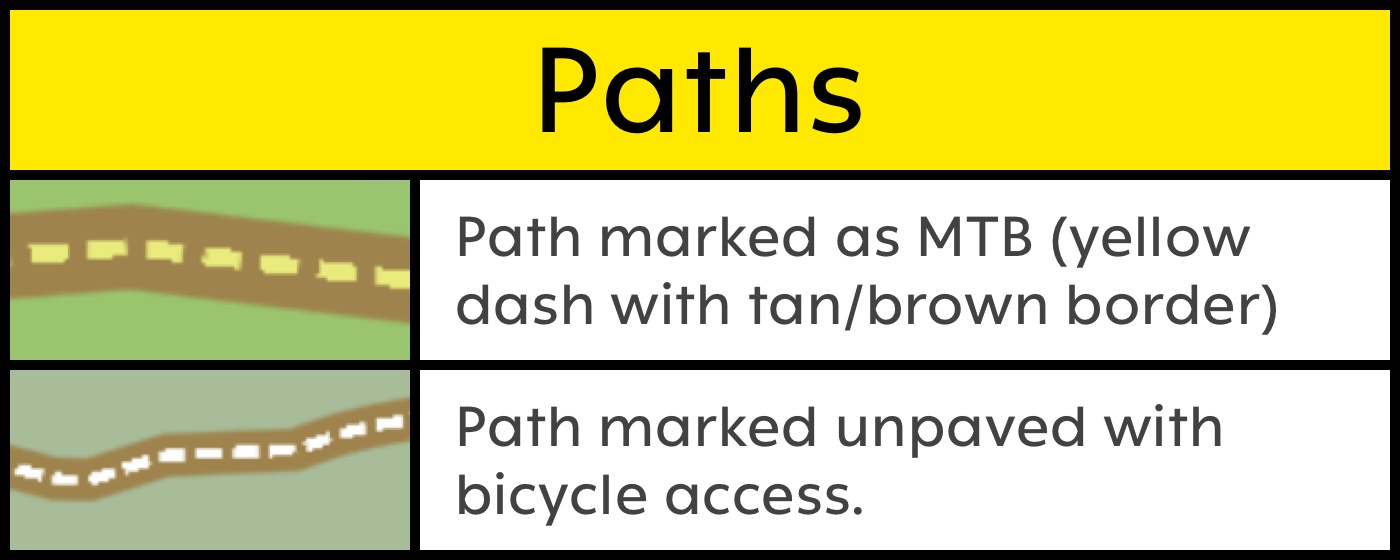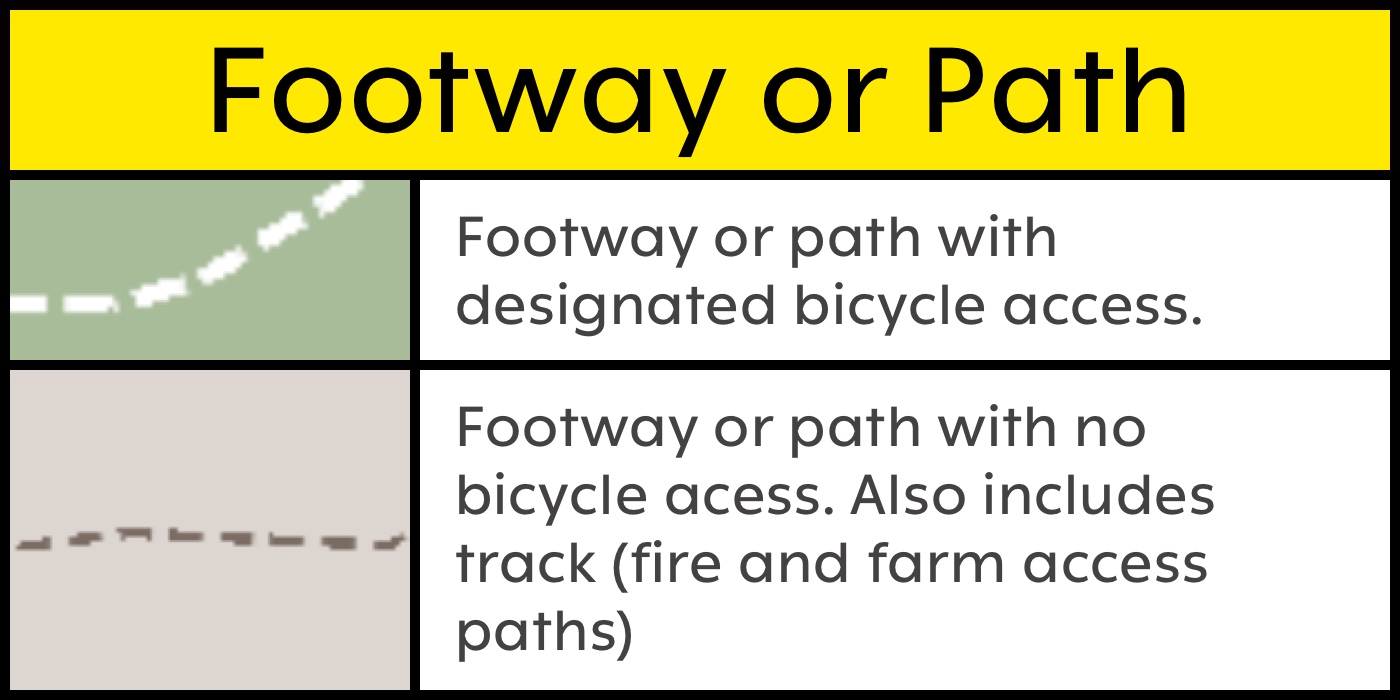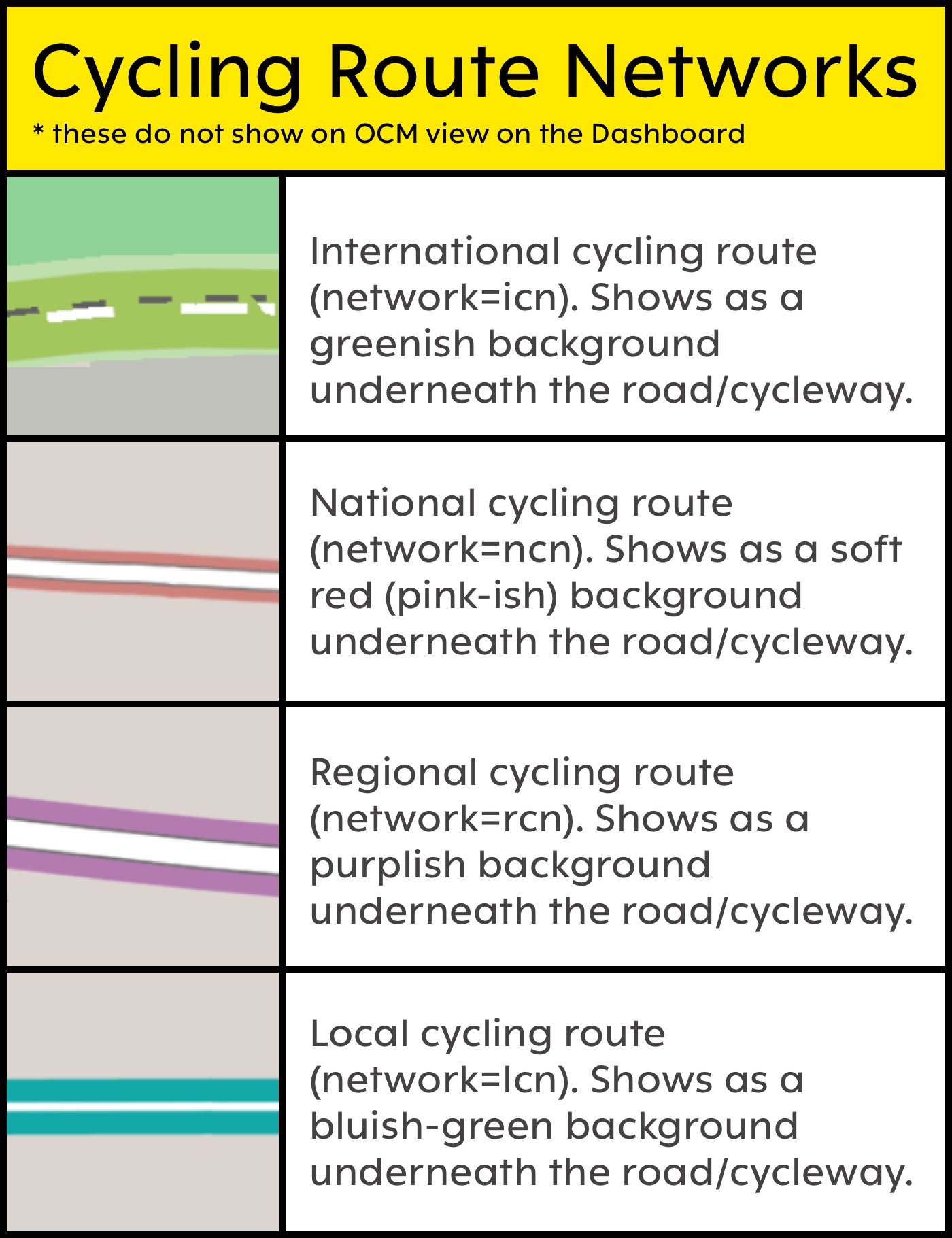 Notes:
Roadways are always solid lines (except driveways).

Dedicated cycleways have a distinct dashed pattern with a background: green background with a white dash for paved, brown background with a white dash for unpaved.

Paths, footways, and tracks are dashed pattern lines. Width and brightness can differ (less width=less suited to cycling, brighter dash means more suitable for cycling).

Unpaved roads and trails have a brown casing (solid line if a road, dashed if a path).

Cycling Route Networks do not show on OCM on the Dashboard (see http://opencyclemap.org/docs/).