You need to download the required maps for your region before you start riding. You will be able to download as many regions as you would like depending on the free space available. Click here to see the full list of available Offline Map Sections.

Here are the steps to download an offline map section:
On the Home screen, click on the "Settings" app.

Scroll down and select "Offline Map Sections".

Find the region you need from the dropdowns.

Once you find it, tap on "Download".

The Offline map for this region will be downloaded and saved.

You can now ride routes within this region.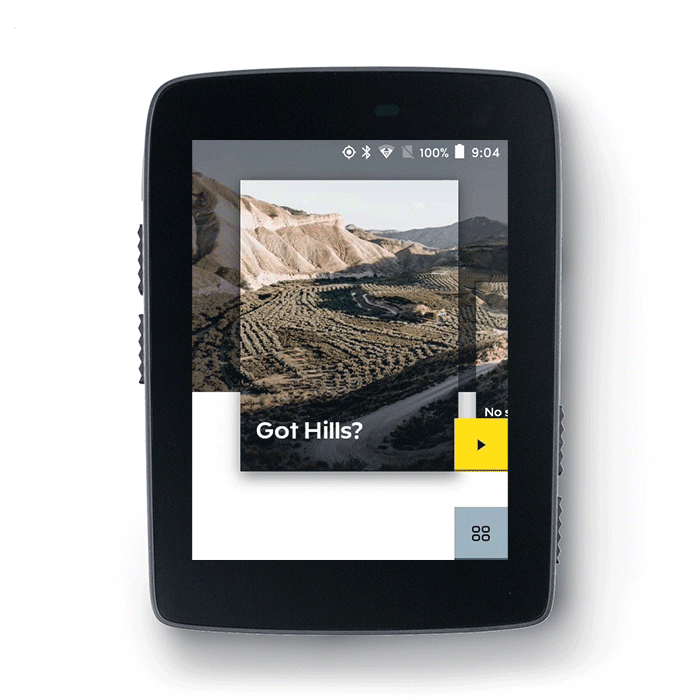 If you turn on your Karoo in a region for which you do not have the Maps downloaded, you will see a pop-up prompting you to download the corresponding Offline Map section. If you choose "Download Now", the specific map will start downloading.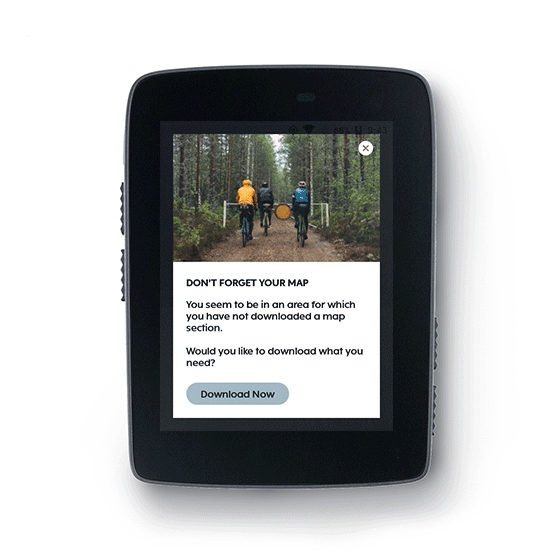 Notes:
1. Once an offline map section is downloaded, Navigation Data and TBT for any routes which fall under that will be available on your device. You do not have to offline any specific route data additionally.
2. The hierarchy of the regions is Continents > Countries > States. The smaller countries will be available as a single Region. Bigger countries such as the USA, France, etc. could be more than 9GB(total free space on the Karoo). In such cases, they will be broken down by states into separate regions.