Karoo can now detect climbs along your route and give you climb-specific information for each one. CLIMBER can detect climbs on regular Routes, routes-to-POIs, and reroutes.

Climbs are detected based on a combination of distance and grade. By default, your unit will have this feature turned On and set to All Climbs. You can decide how sensitive you want Karoo's climb detection to be, by customizing your CLIMBER settings.

Requirements:
Climbs less than 500 m long or a grade of 3% may not be recognized with this feature. Higher minimum thresholds than these will apply to Medium and Large climbs.

Here are the steps to customize your CLIMBER settings:
On the Home screen, click on the "Apps" button.

Click on the "Settings" app.

Scroll down and select

"CLIMBER".
Here you will see "All Climbs", "Medium and Large Climbs", and "Large Climbs Only".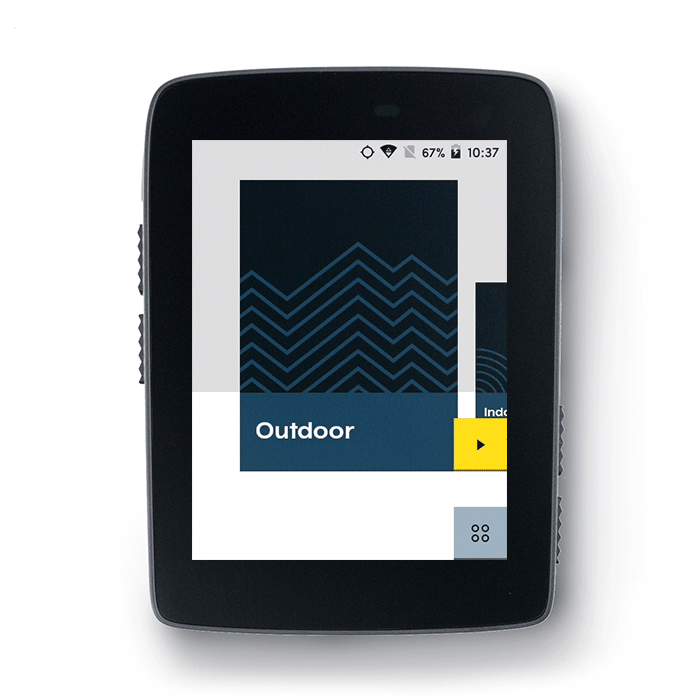 An upcoming climb will automatically trigger the CLIMBER drawer to pop up.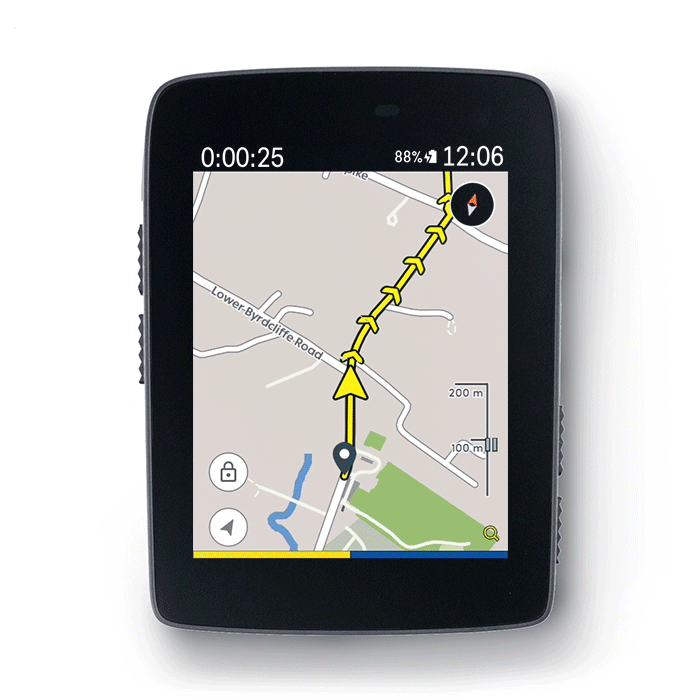 The CLIMBER Tab shows Distance and Elevation left to the top of the Climb,
and it can also be opened to full screen to see the Climb Number and Current Grade.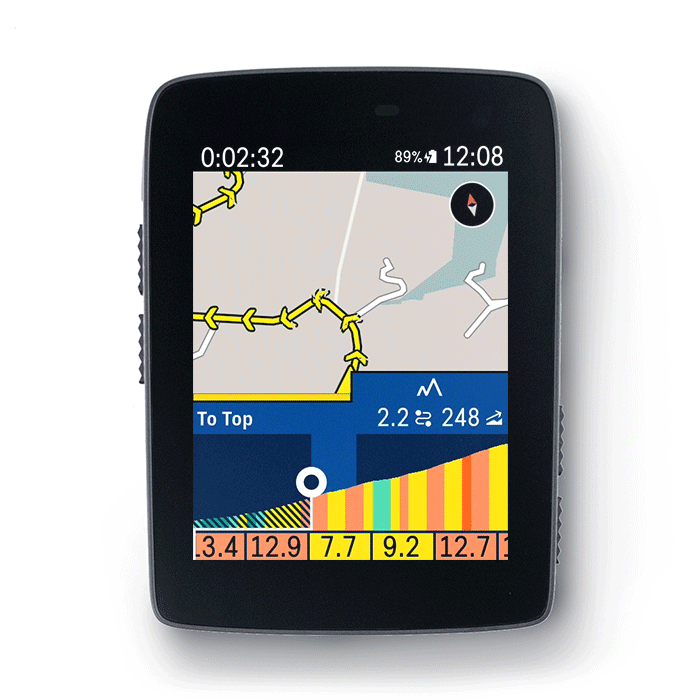 Here is a breakdown of the CLIMBER tab: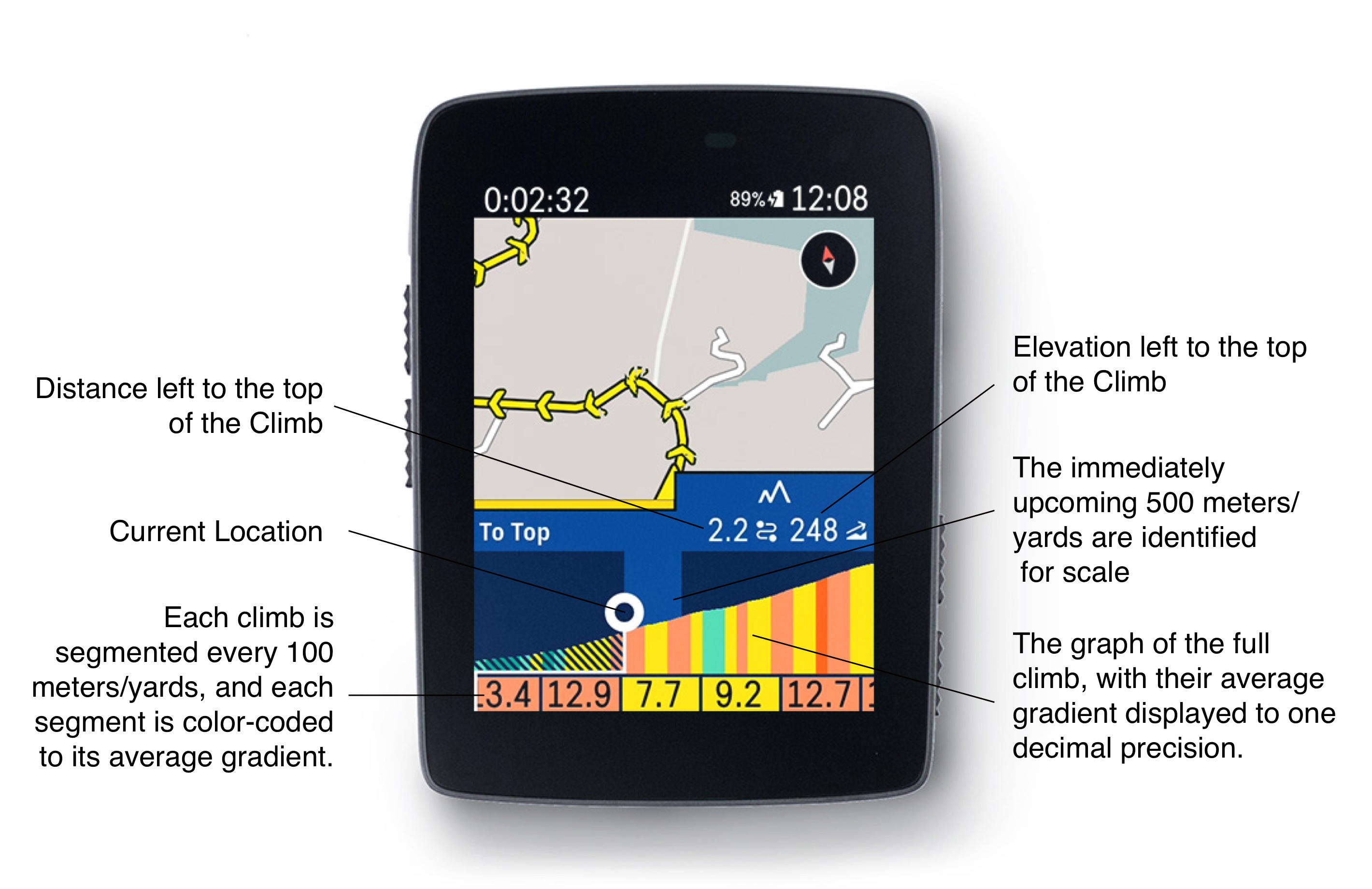 The upcoming 500 meters/yards is clearly broken down into
100 meter/yard segments in a scroller below the graph.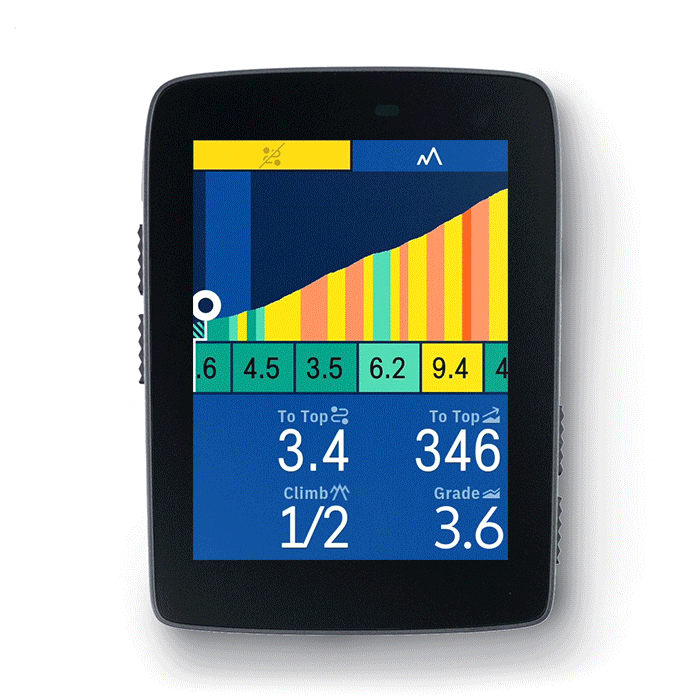 When you are currently not on a climb, you can swipe
the CLIMBER drawer up to see all the upcoming climbs on the route.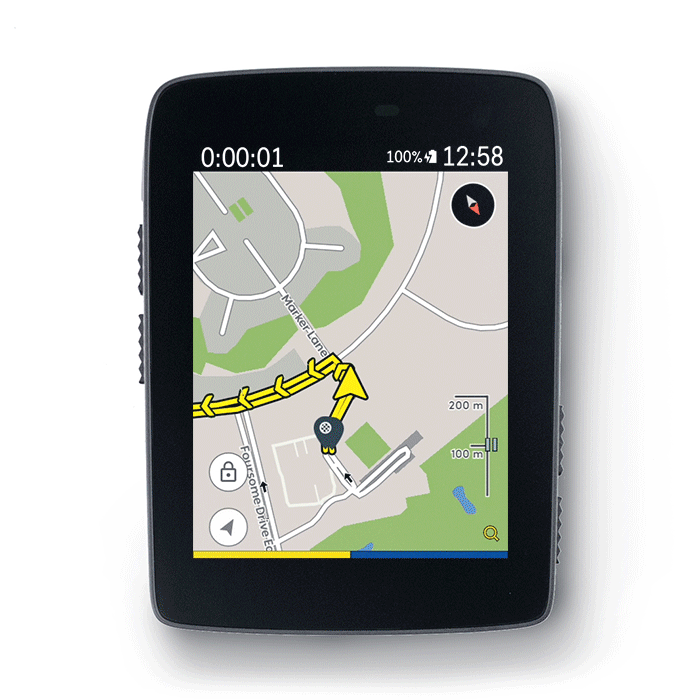 Each segment is color-coded to its average gradient.
The brighter the color, the steeper the gradient.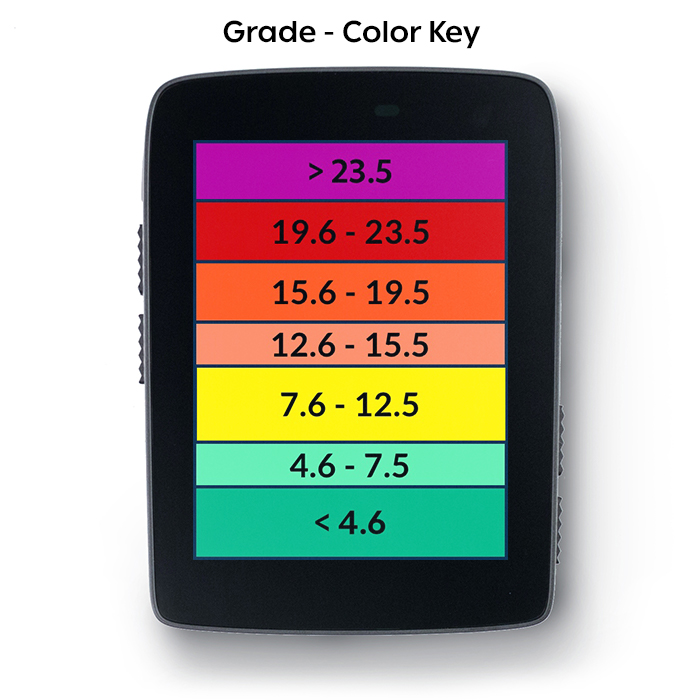 Note: When this feature is turned on, entering a climb will trigger the screen to wake up even when you're riding with the Battery Save Mode.