You can create Individual Profiles for your different bikes on your Karoo.
Here are the steps to create a Bike Profile:
On the Home screen, click on the "Settings" app.


Scroll down and s

elect "Bikes".
Tap on "Add" to create a New Bike profile.
Enter a name and tap on "OK".
The new Bike Profile will now be created.


Odometer reading:
Karoo - Total distance from the Rides app.
Bikes - Total distance covered on all the Bikes.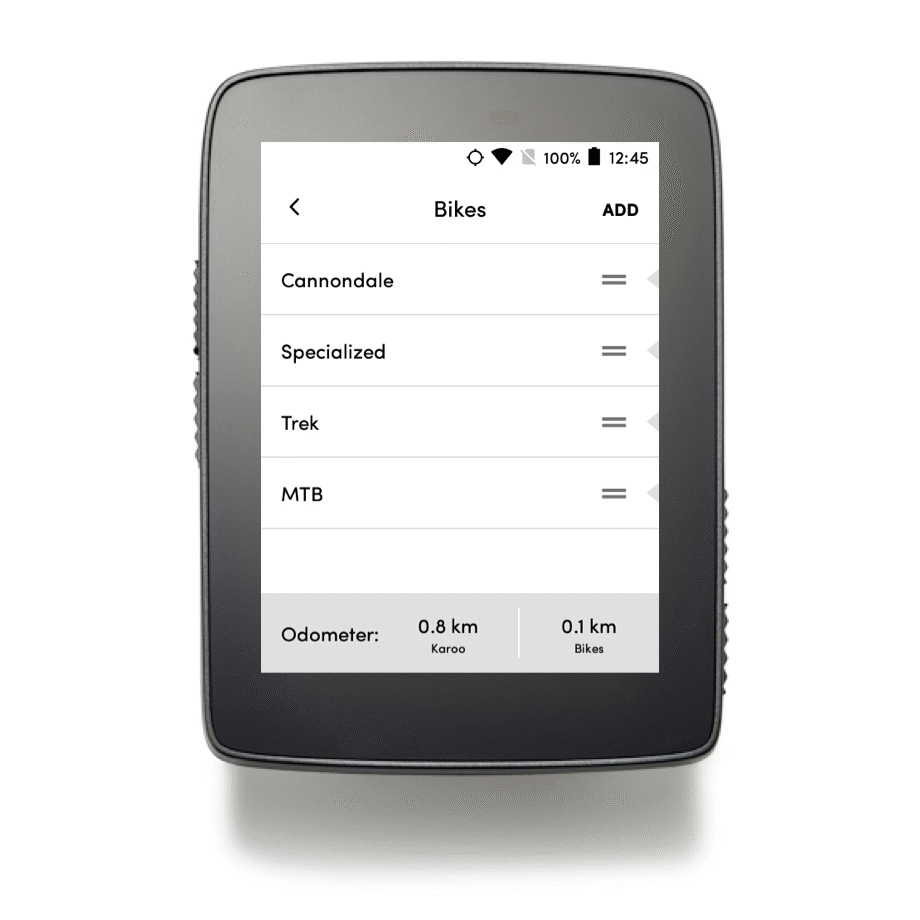 Note: There is no option to select a bike pre-ride.
You can choose the bike in the post-ride activity summary.
The default bike will be the one you used for your last activity.