You can sort your Routes using multiple options or search from your list of saved routes on your Karoo.

You can also navigate through the Routes app menu with the hardware buttons. This is useful when the touchscreen is locked or when wearing gloves.
Sort:
"Newest" will sort by Created Date.
"Name" will sort Alphabetically.
"Length" will sort based on the Length of Routes.
"Proximity" will sort based on the distance to the starting point from your current location.
"Gain" will sort based on the Elevation of Routes.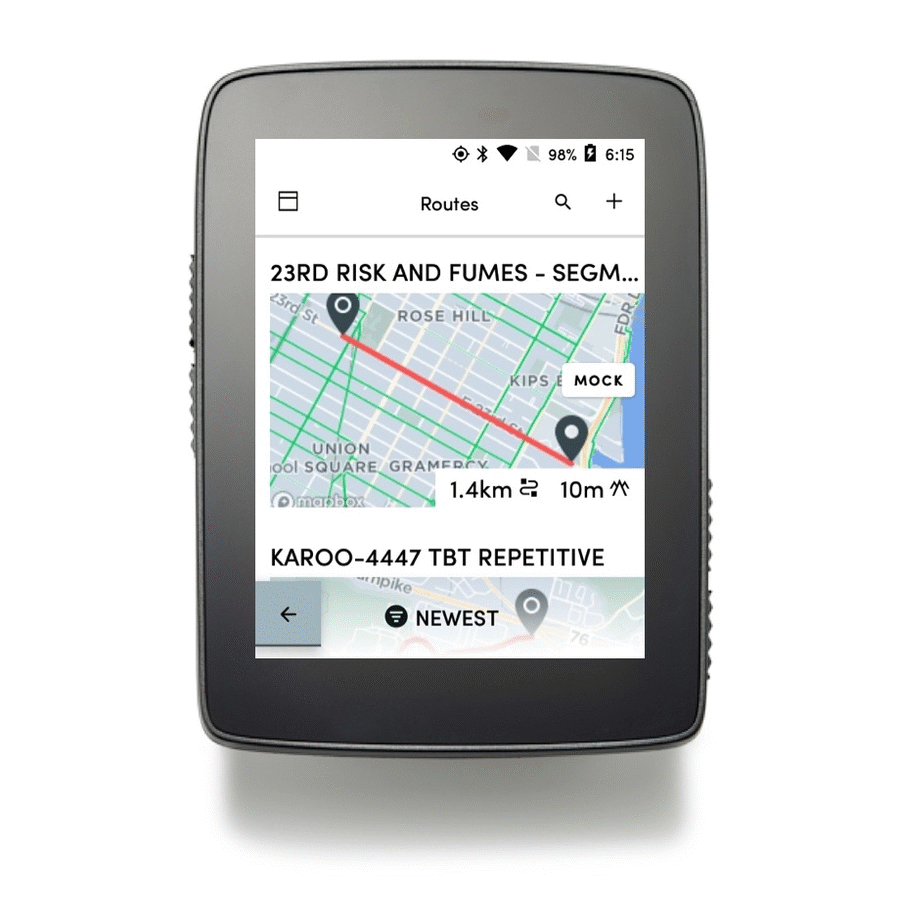 Search:
To search the name of the Route directly, tap the "Search" icon.

Type the name of the route and it will pull up that route on top.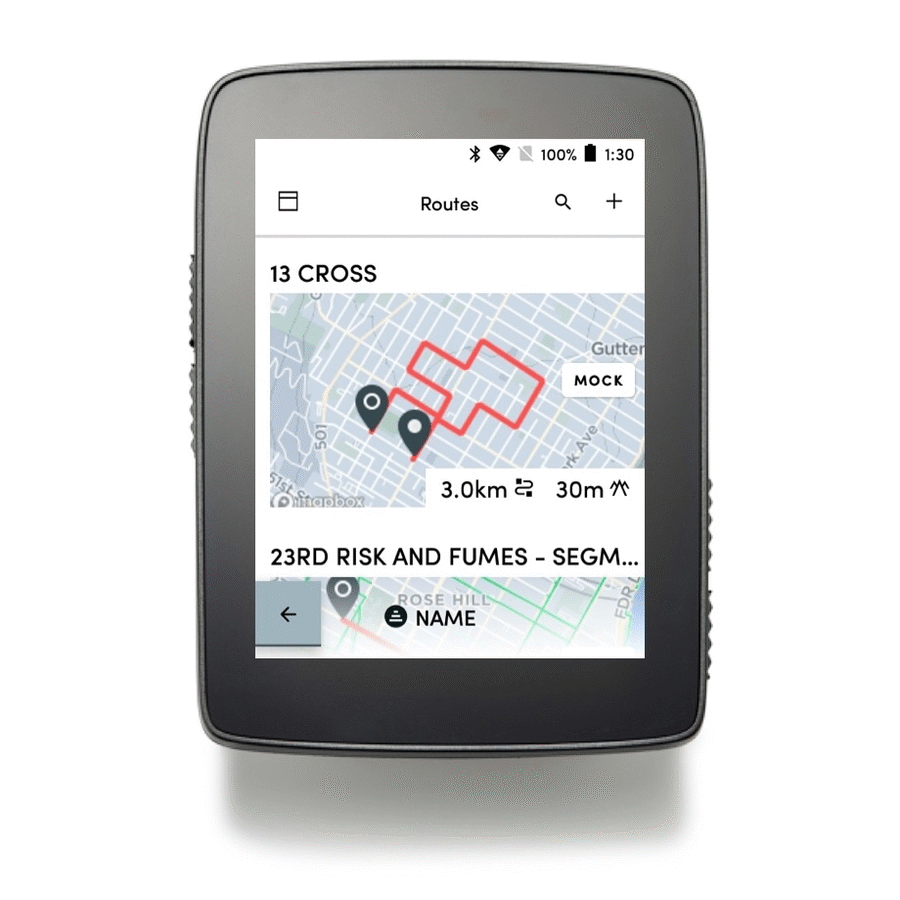 Views:
Tap the "Tiles/Folder" icon to toggle between Thumbnails or a condensed list.


Archived Routes:
Tap the "Archive" icon to view your Archived routes.

You can use these routes. They are just stored under the Archive Folder.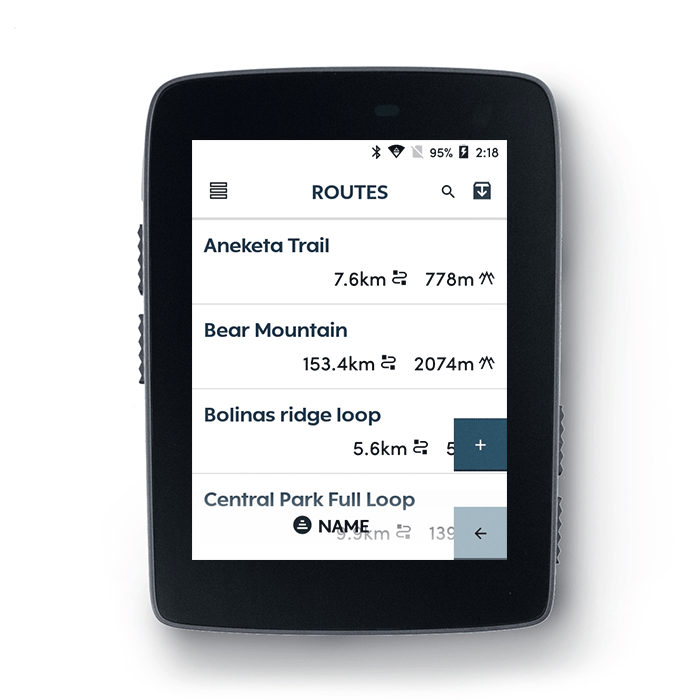 Notes:
The 'Proximity' option disappears when you're not connected to WiFi or GPS. This is because it is based on your Current Location.
Tapping on the selected Sorting option again will enable you to toggle between Ascending or Descending orders.
You cannot Archive or Unarchive Routes from your Karoo. You have to perform that action on your Dashboard.