The Map screen will be locked to your GPS location when starting a ride. You can unlock the map and view the surrounding areas during a ride.
Tap on the "Lock" icon to unlock the map.
You will now be able to move around the nearby areas.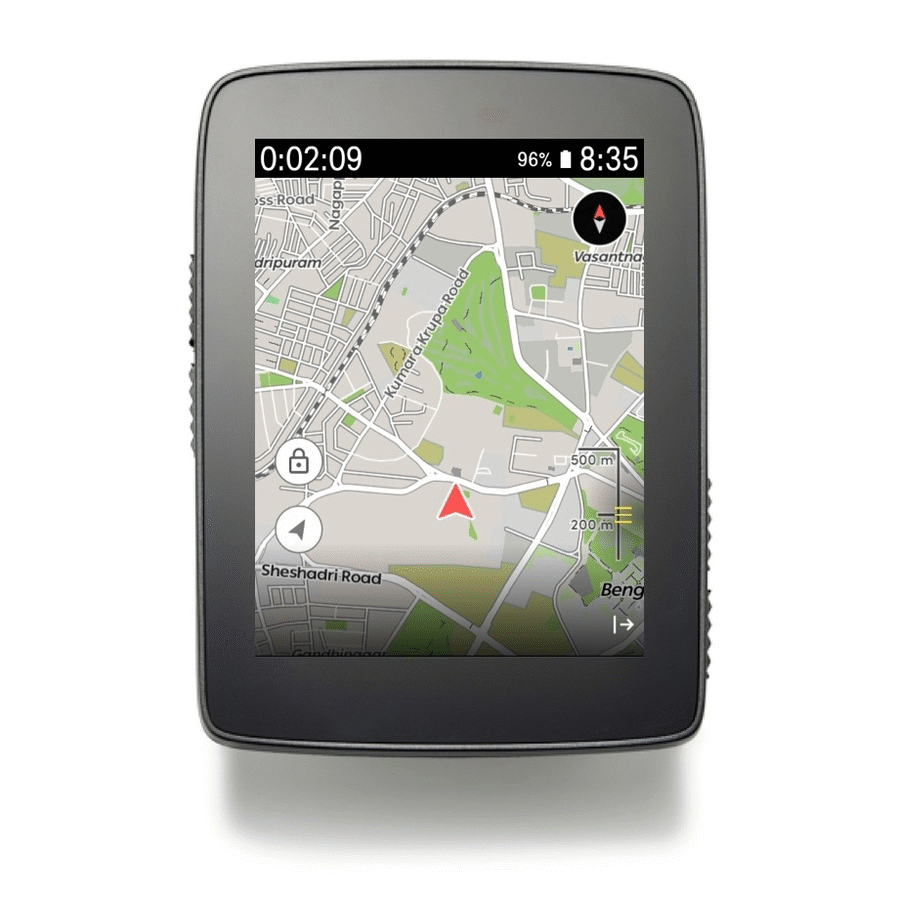 Tap on the "Arrow" icon to enable North-up orientation.