You can long-press on a location in the map view while riding to create a route to that destination. Internet connection is not required to do this and you can create an offline route. Turn by turn is shown throughout the ride on this route.
Notes:
This feature is only available when the user is riding without a route.

Action prompts users to navigate to the selected location.


User can cancel this "route".

Routing / TbT follows a purple color scheme.

The maximum limit is 100 miles from the user location.


Here are the steps to create an Offline Route to destination:
Tap on the map to place a pin for the destination point.
(It should be within 100 miles.)
Tap on the "Purple Rider Icon" on the top of the map to create an offline route.

The new route can be seen in a purple line.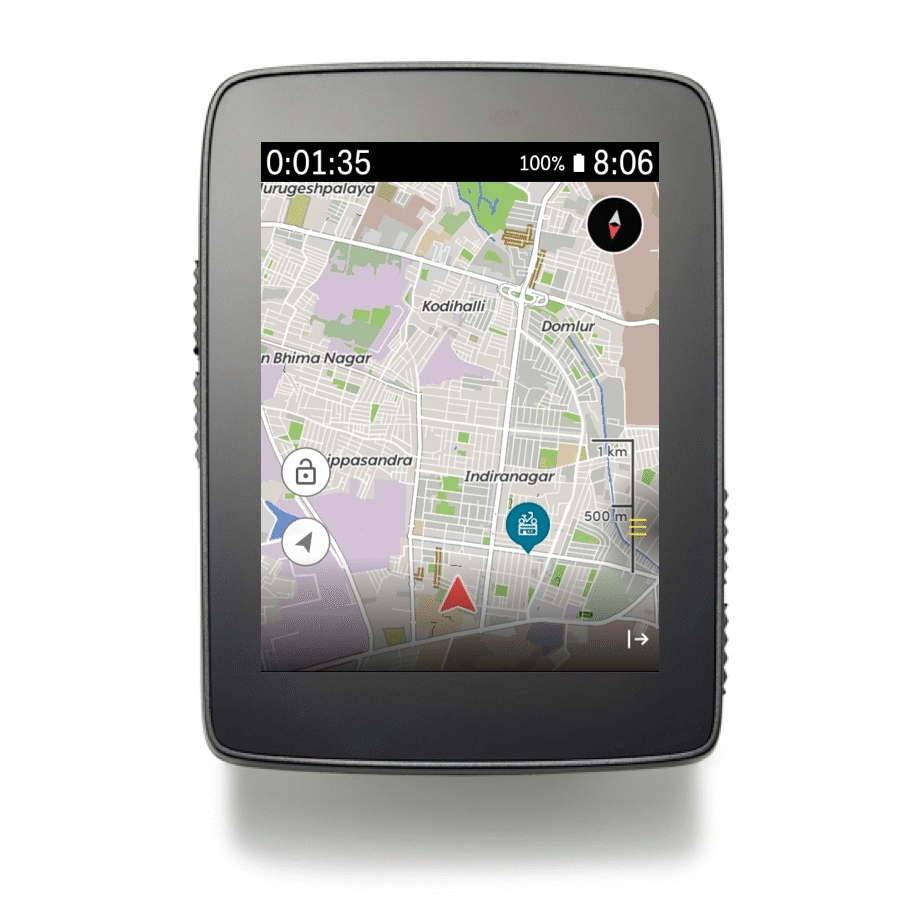 This route can be dismissed by tapping the Red 'X' Button.