You can zoom out on the workout intervals in-ride/mid-workout to see the whole workout end-to-end without pausing it.
Tap on the histogram to zoom in or zoom out.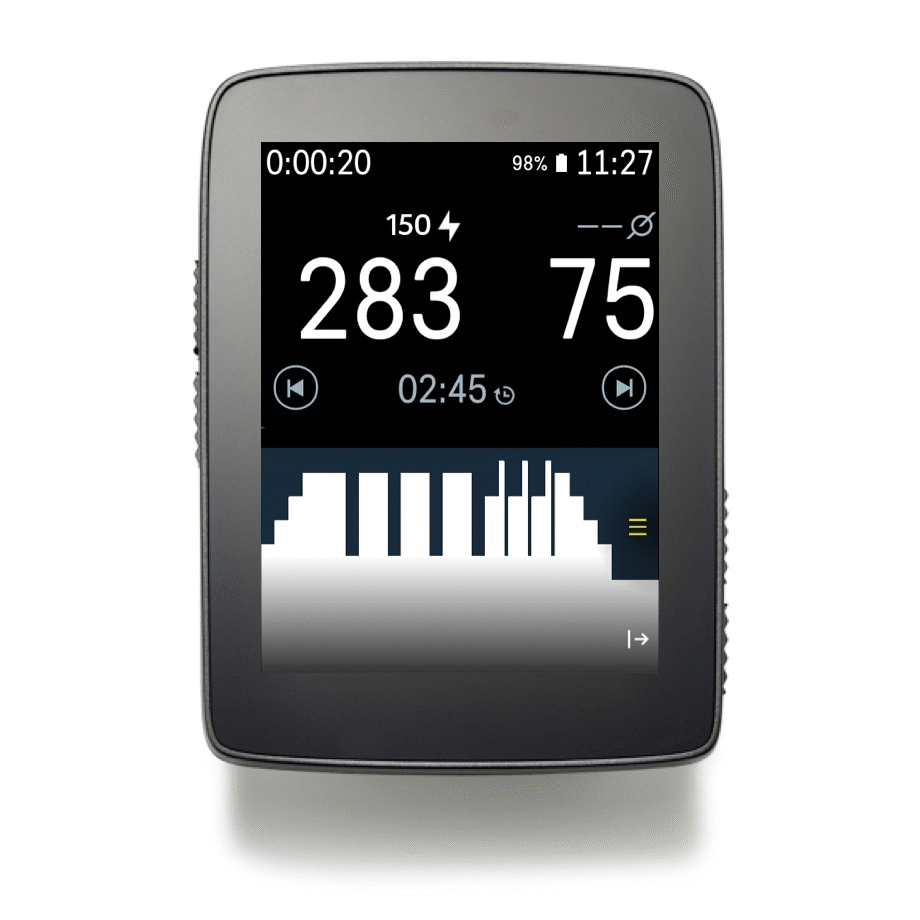 You can jump a workout interval by tapping on the ▶▏or▕◀ button.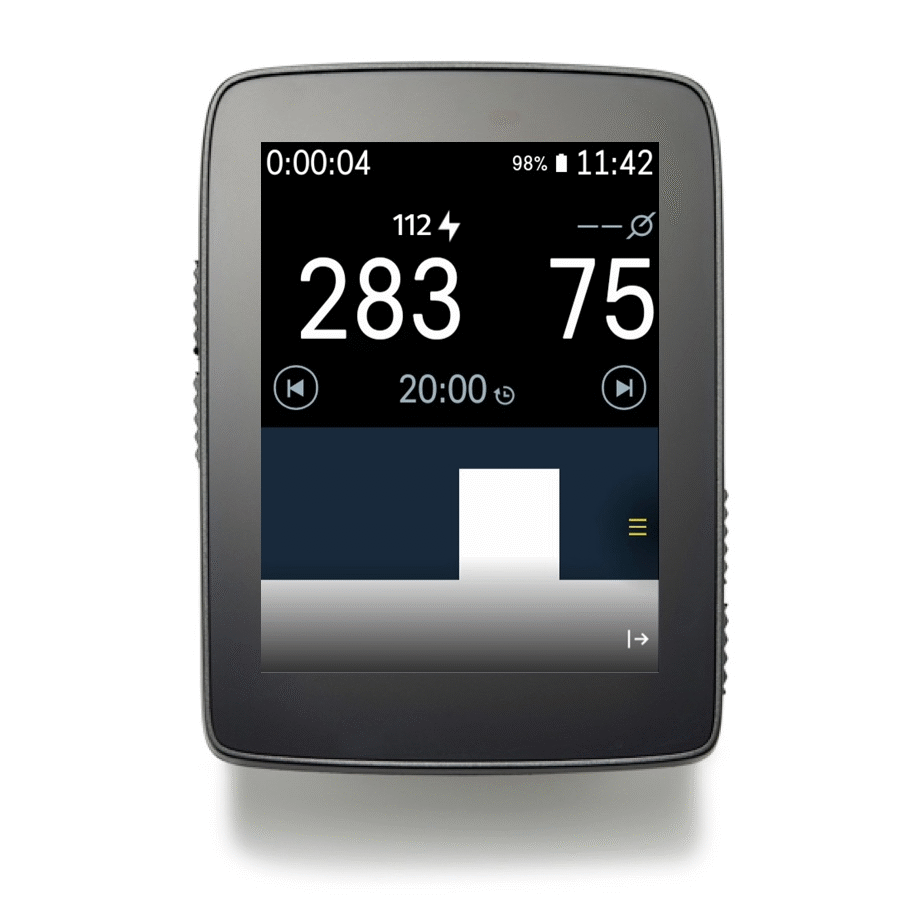 Note: Rider's zoom state is remembered through a pause and returned to after the pause.
If a rider is zoomed out mid-workout and pauses the workout (either manually or by pausing the ride), then the zoom level won't change.

If a rider then resumes the workout, the workout stays zoomed out as they'd had it set before.