Karoo users can connect to a Garmin Varia radar via ANT+. Once connected and in-ride, users will be made aware of the threat level of approaching traffic while riding, and be able to mute/unmute the radar indicator in-ride to have control over on-screen visuals for cars approaching (i.e. on busy city streets).
Audio Cues are available if you connect a pair of Bluetooth headphones or a speaker. Click here to see how.


Basis of in-ride visual representation:
Connection of a Radar triggers the Radar icon in the action bar.

The Car Track Sidebar appears and overlays on the left side of the data page accordingly.

When a car approaches, there's a dynamic visual representation of the distance between rider and car in realtime

Multiple cars: Radar in-ride experience will reliably handle up to 8 cars approaching.
The distance of each car will be represented independently within the Car Track Sidebar.
Threat Levels: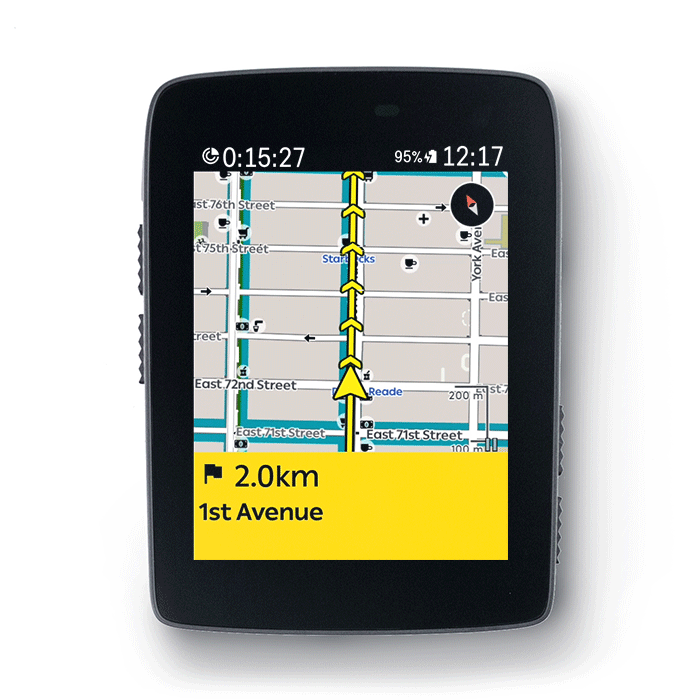 Yellow -

"Low threat" : Car approaching at normal speed.
Red - "High threat" : Car approaching at high speed.
Green - "Threat passed" : Clear after high/low threat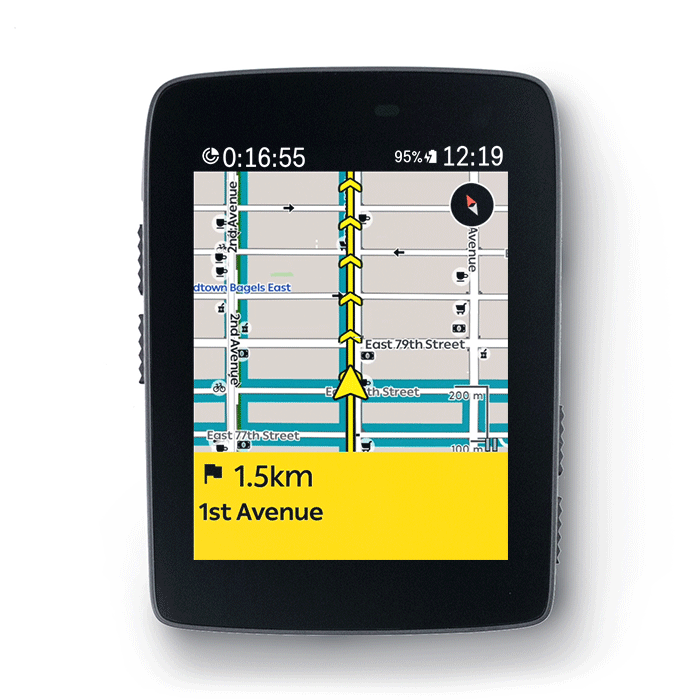 Toggle Mute:
You can mute the Radar when needed.


In the muted state, Radar remains connected. Only the in-ride, on-screen experience changes. Audio Cues are muted.

Control for this is an in-ride only feature and doesn't need to be toggle-able anywhere else.

When muted, the sidebar is turned off and the radar icon on the status bar shows the Radar threats.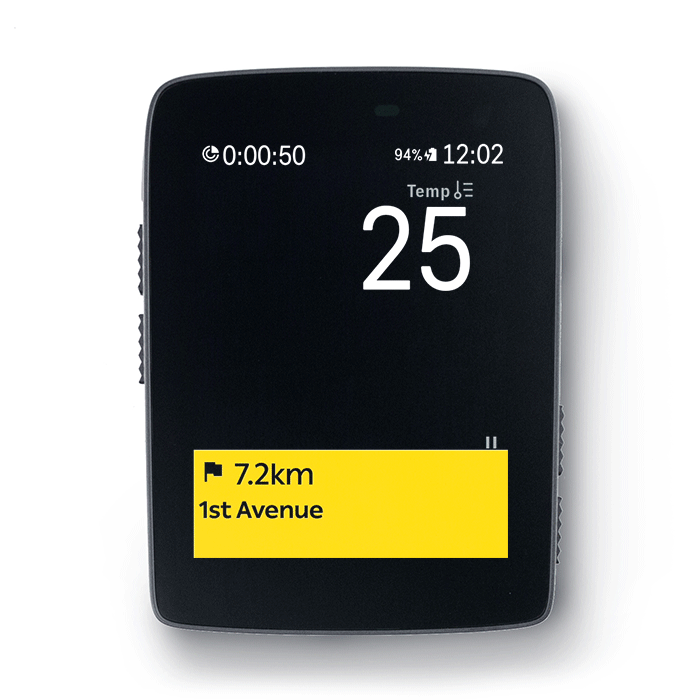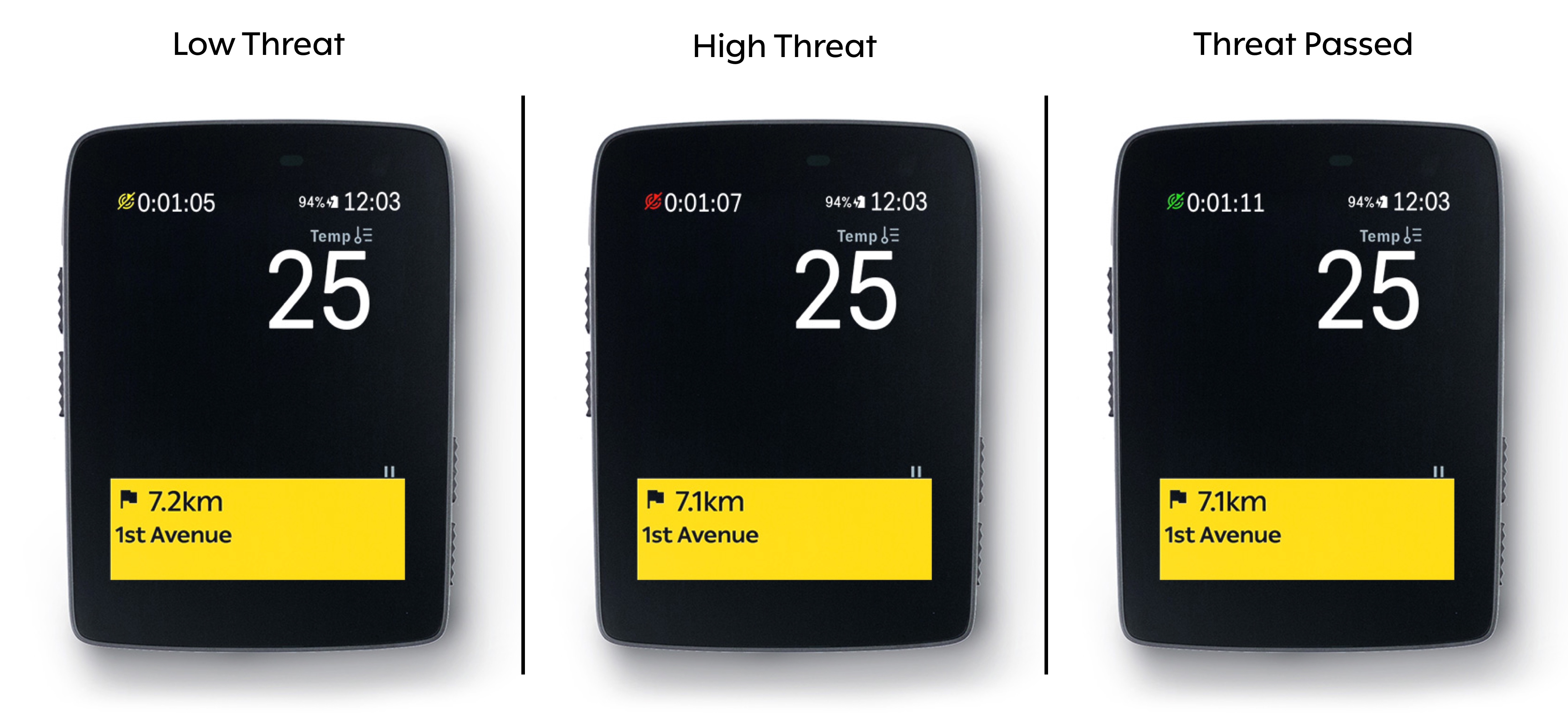 Note: Do not turn on the head unit until it's within 3 m of the Radar
and also more than 10m away from other ANT devices.
Battery Status:
This is how the "Low Battery" notification from the Varia Radar will look like: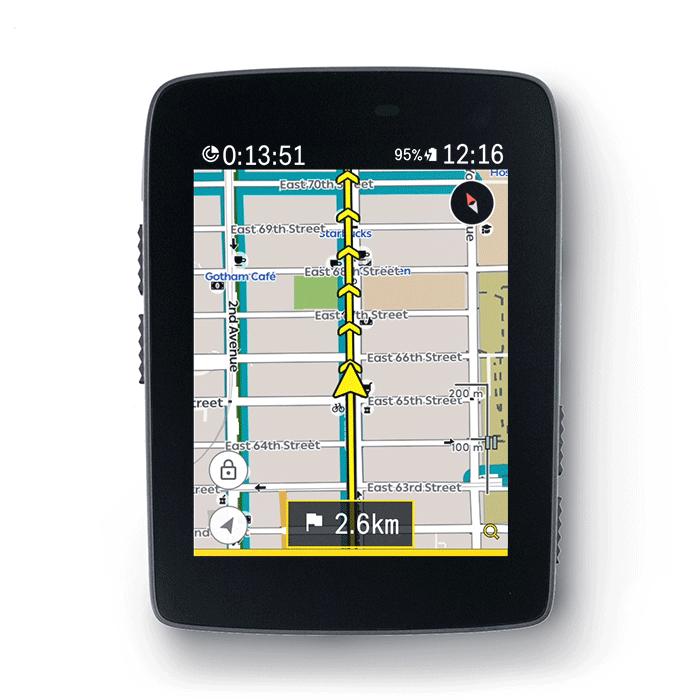 Note: The low battery notification remains on the screen for 5 seconds.