Here are the steps to log in to your Hammerhead Dashboard:
Open the Dashboard using the URL:

www.dashboard.hammerhead.io

Enter your email address and password.

Click on Sign In"

You will be logged in to Dashboard successfully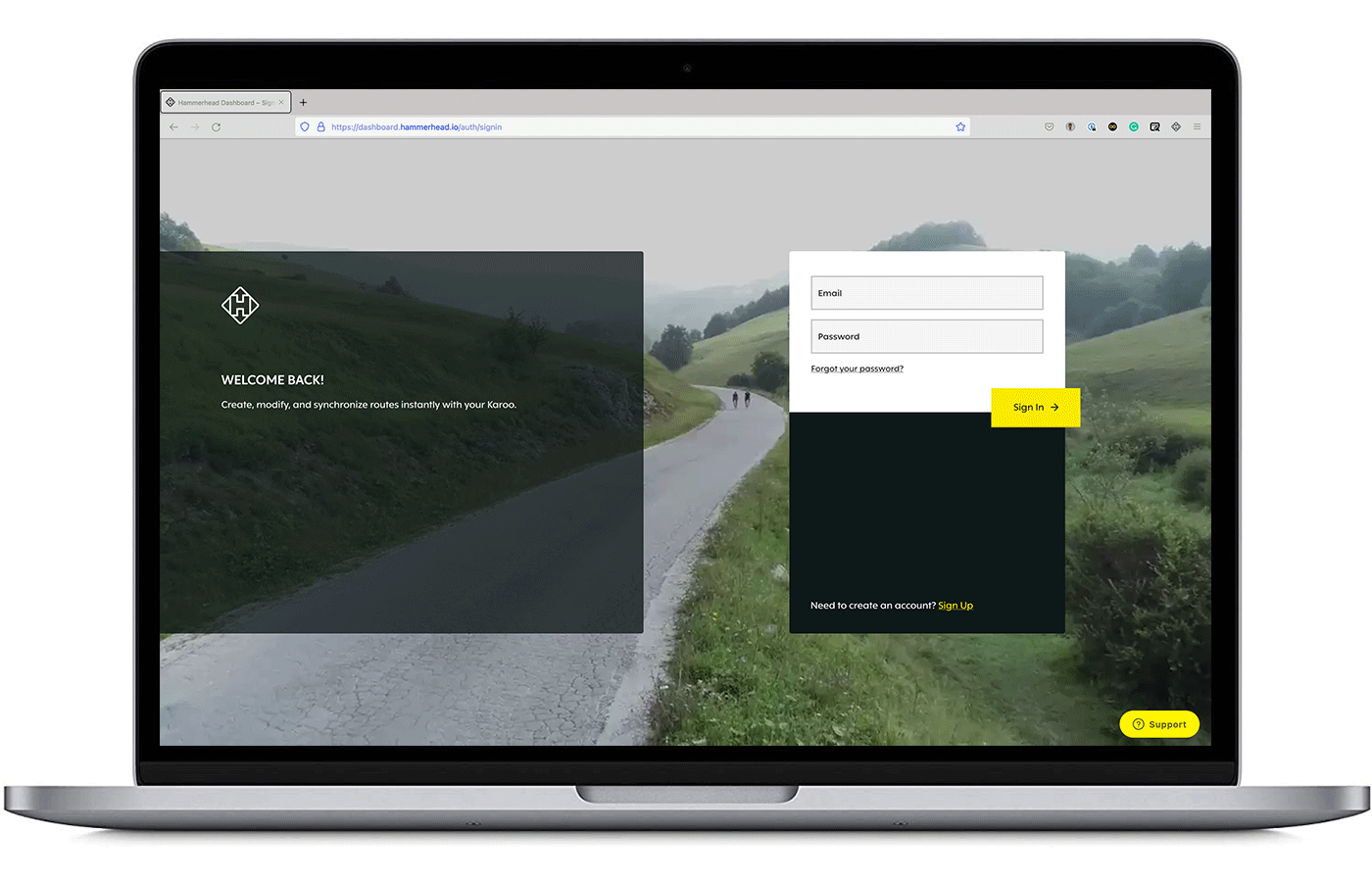 The "SIGN OUT" button is found at the bottom left of the page.
Clicking on it will sign you out. There is no confirmation dialog box.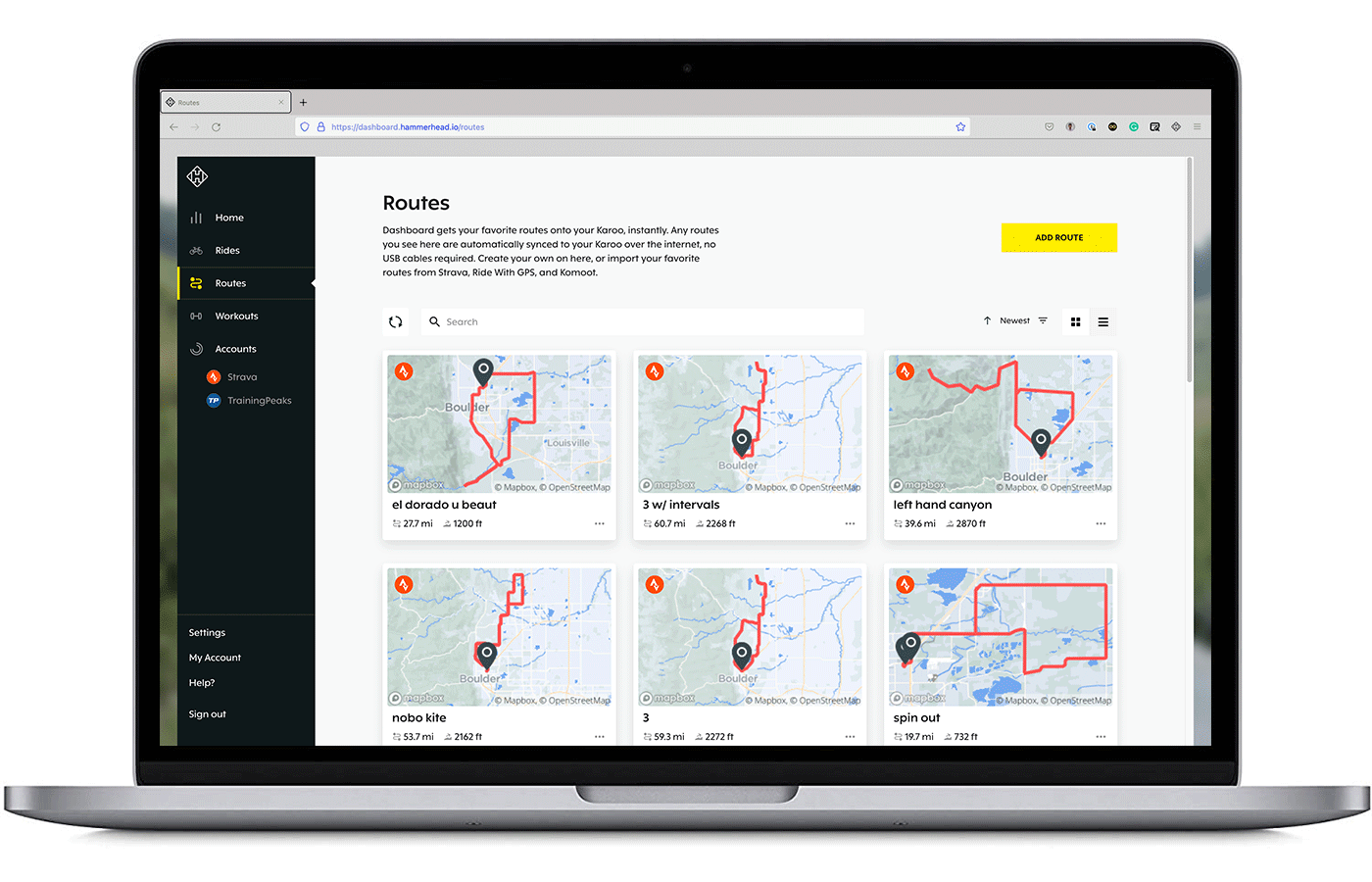 Note: This will be visible only when you select Routes, Activities, Profile, or Settings. If you are inside the Route Builder page, you would have to go back to any of these pages to sign out.