Here are the steps to delete your Hammerhead Account:
Select "My Account" on the Sidebar Menu.
Click on the red "Delete Account" button.

A Confirmation Dialog box will appear. Enter your Account Password.

Click on the final "Delete Account" button.

Your Account will be deleted and you will be logged out on your Dashboard and your Karoo.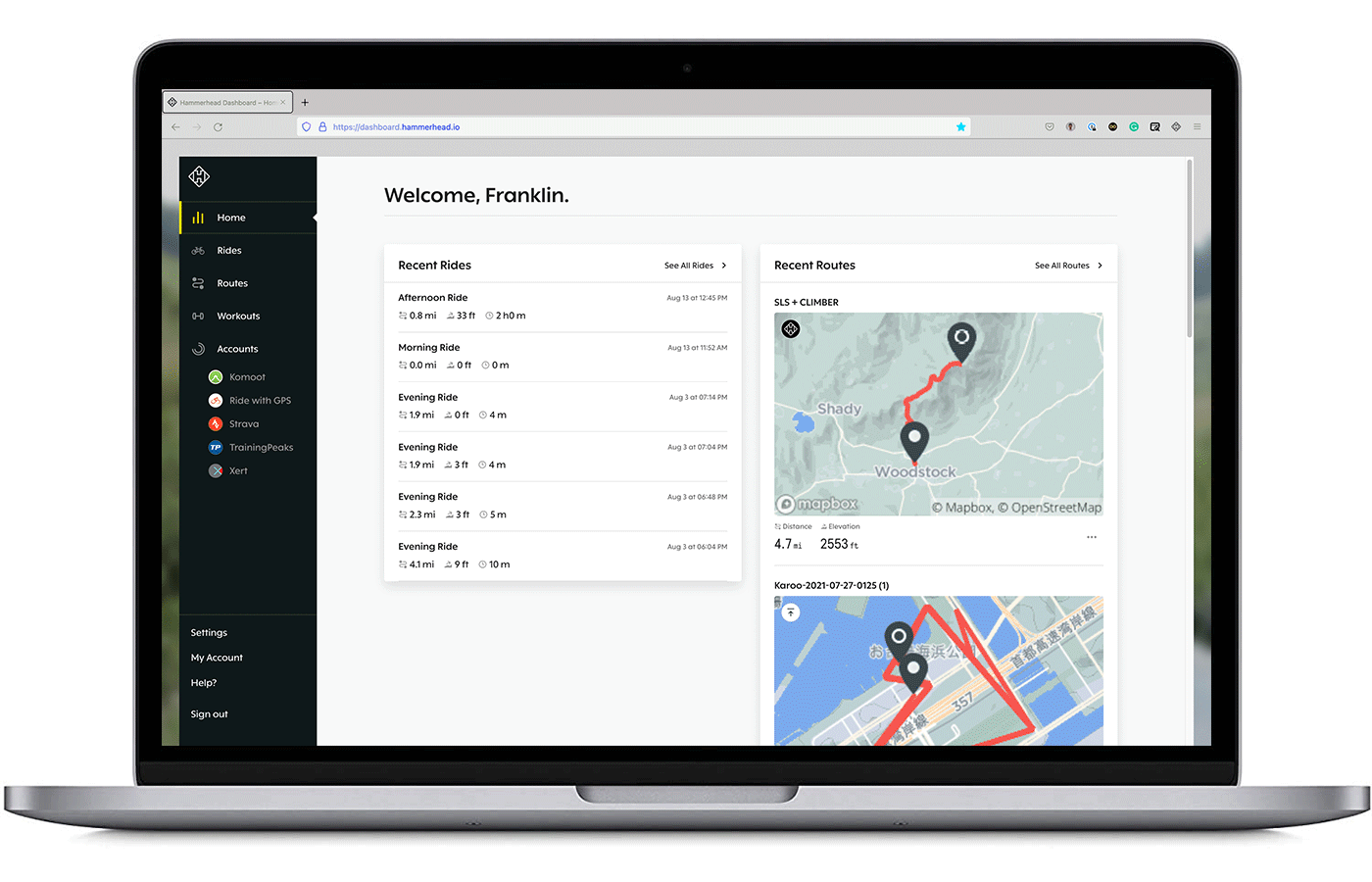 Note: Please make sure you have downloaded any needed routes or activities
because there is no way to retrieve a deleted account or any data from it.